The Modi Marketing team
brings together all the pros needed to create a strategy for consistent growth and execute it flawlessly.
We serve small to mid-sized companies who are ready for consistent leads and repeat business.
Why we're different:
Marketing is more than a department; it's a conversation…
one that the whole company takes part in.
Krystina Feucht,
Founder and Marketing Strategist
I pair 13 years of marketing leadership with executive and operations experience to bring broader insight to the conversation. While creating custom marketing strategies to help small and medium-sized business increase exposure and loyalty, I make sure the strategy doesn't get derailed in poor systems or insufficient resources within other areas of the company.
With a fanatic attention to detail, I excel at working with diverse, multi-location teams to create clear communication structure and get unified buy-in so you start seeing results quickly.
My mission – to deliver clear expectations, thoughtful strategy, and efficient action to achieve measurable results.

The Team
Your company has unique needs and our team works seamlessly to meet them. Depending on your goals, we'll pull in the right team members—project managers, copywriters, designers, coders, and other marketing specialists—to execute your plan brilliantly.
Our collective of creative, quirky, and challenge-loving individuals is committed to helping your business grow.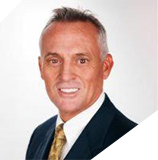 "Krystina is a take charge person who is able to present new ideas, communicate the benefits, and then create and execute the strategy for those ideas. She successfully developed and implemented several marketing strategies for everything from sales and customer retention campaigns to new product launches and websites for our team. She provided a level of confidence and authoritative leadership that many fall short of."
– Ron Hillman
Owner & President | Life Force International
"Working with Krystina at Modi Marketing is an absolute dream come true.
She is very smart, an amazing marketing genius, and has a work ethic that is hard to compete with."
– Carol Nicholson
CEO | International Marketing Company